In light of my newfound commitment to the greater good that is the collective power of Michigan fans growing mustaches for the September 5th opening game, I thought it best to recall a time 25 years ago when Mustaches led our own Detroit Tigers to their last World Series Championship
Even the All Time Greats need to grow it in sometime. We're talking about Jack Morris--the near (and maybe future) Hall of Fame Pitcher, who dominated the league to the tune of 19 wins in 1984. He was no longer a rookie, but he still needed to grow that mustache in.
We can't all be Hall of Famers from the get-go. Some of us need some time for everything to fill out properly. Of course, Jack went on to have an exceptional career, both for the Tigers and as the key mustached piece of the 1991 (Twins) and 1992 (Blue Jays) World Champion teams. How could anybody hope to stop this?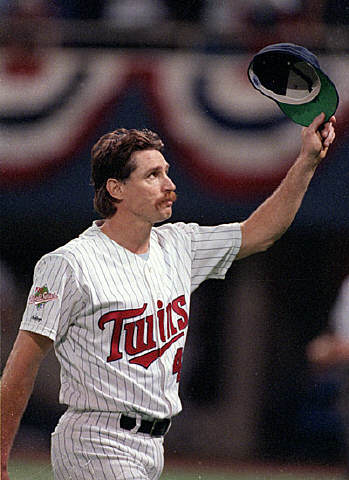 Let that mustache grow, and you too can be a champion.